Cursery: The Crooked Man And The Crooked Cat Walkthrough 5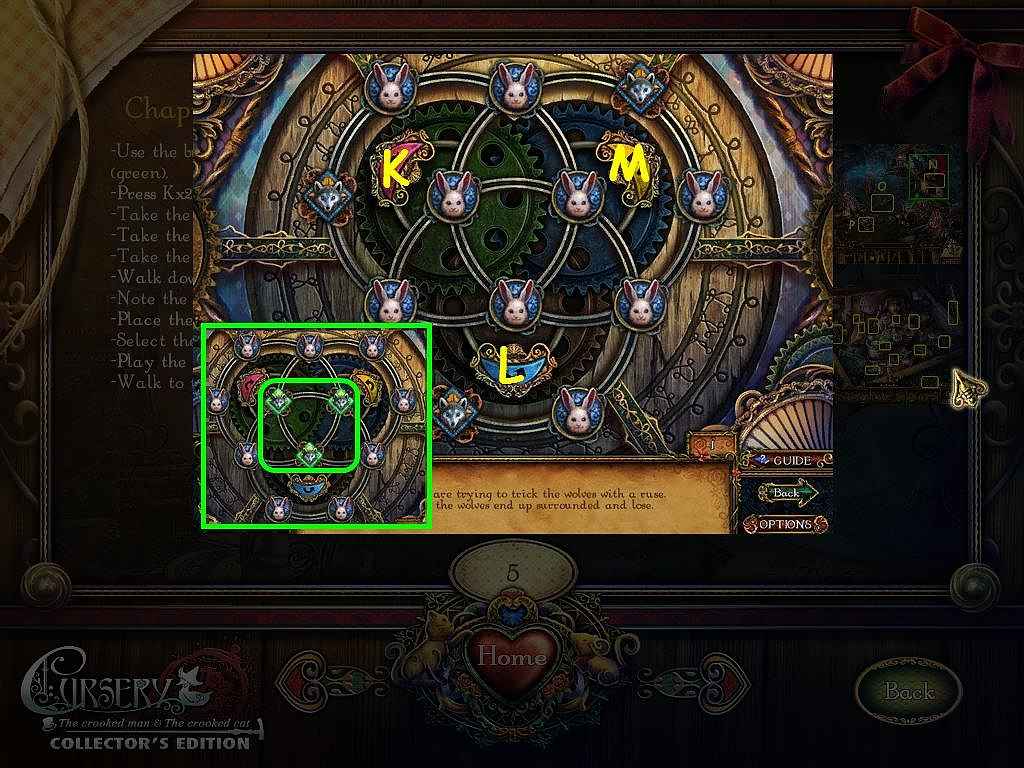 Follow our crystal clear walkthrough and helpful tricks to get you through the rough spots!
Click the button to download full walkthrough.
Use the buttons to move the wolves to the 3 center locations (green).
Press Kx2, Lx3, and Mx2.
Take the DUCK CABINET HANDLE (N).
Take the TWIG (O).
Take the FOX GRAPES KNOB (P).
Walk down.
Note the locked door (Q).
Place the FOX GRAPES KNOB on the hatch (R).
Select the open hatch (S).
Play the HOP to earn the RUBY MOUSE GEM (T).
Walk to the left.