Cursery: The Crooked Man And The Crooked Cat Walkthrough 4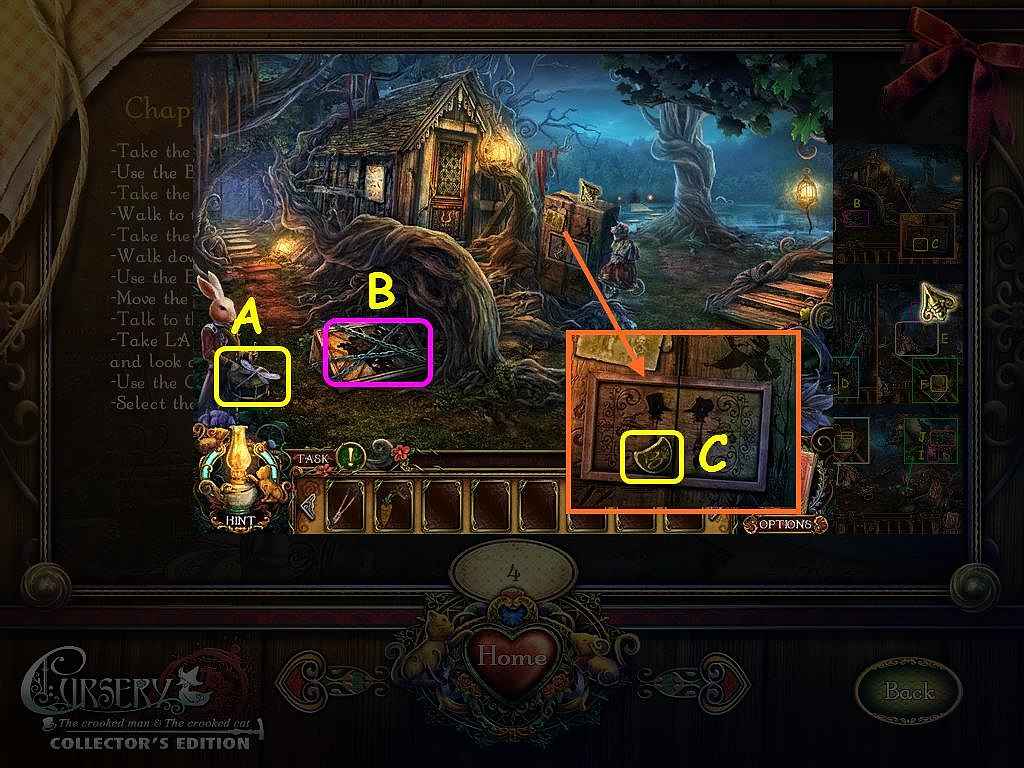 Follow our crystal clear walkthrough and helpful tricks to get you through the rough spots!
Click the button to download full walkthrough.
Take the DRAGONFLY JEWEL (A).
Use the BOLT CUTTER on the chains (B).
Take the CROOKED SIXPENCE TAIL and look at the photo (C).
Walk to the left.
Take the EAGLE WHISTLE (D).
Walk down and right.
Use the EAGLE WHISTLE on the crows (E).
Move the 5 fingers and open the watch (F).
Talk to the Ghost (G).
Take LAURENT'S POCKET WATCH, the CROOKED SIXPENCE HEAD, and look at the photo (H).
Use the CARROT WINDING KEY to open the box (I).
Select the top of the box (J).