Cursery: The Crooked Man And The Crooked Cat Walkthrough 12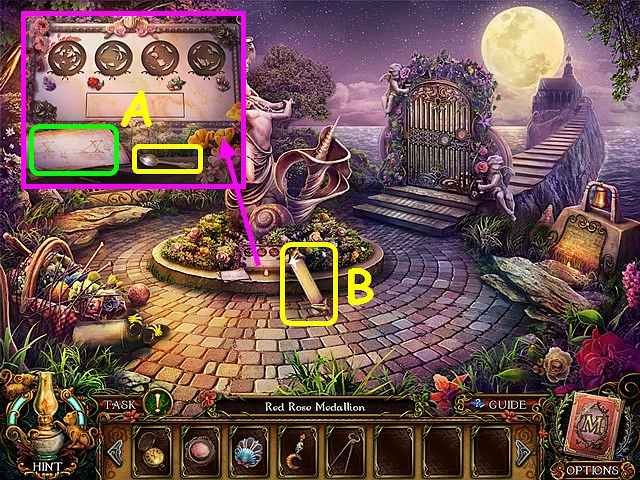 Follow our crystal clear walkthrough and helpful tricks to get you through the rough spots!
Click the button to download full walkthrough.
Read the plans and take the TEA SPOON (A).
Take the SHELL BLAZON (B).
Walk down and left.
Try to talk to the ghost (C).
Take the SCISSORS (D).
Place the SHELL PLAQUE and the SHELL BLAZON on the base (E).
Take the WHITE ROSE MEDALLION (F).
Read the note and look at the ring box (G).
Walk down and right.
Use the SCISSORS to cut the strings; take the WINDING CRANK and the OLIVE OIL BOTTLE (H).
Place the RED ROSE MEDALLION and the WHITE ROSE MEDALLION in the gate (I).
Walk to the right.