Cursery: The Crooked Man And The Crooked Cat Walkthrough 11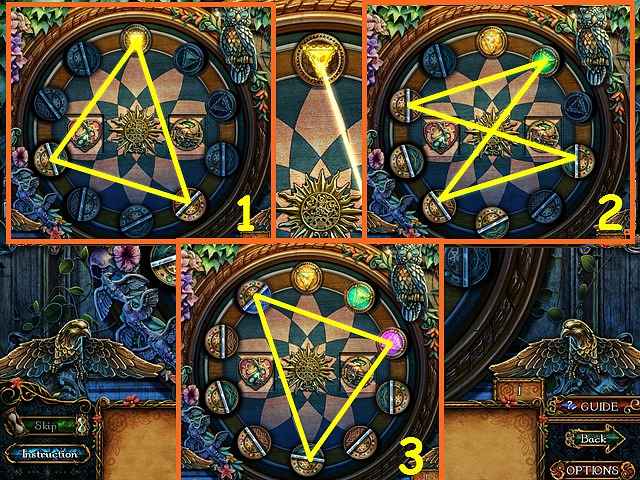 Follow our crystal clear walkthrough and helpful tricks to get you through the rough spots!
Click the button to download full walkthrough.
Rotate the discs to reflect the light back to the start point.
There are 3 patterns to complete (1-3).
Enter the Tree Upstairs.
Talk to Amile and take the SUN DECORATION (A).
Take the NAIL PULLER (B).
Take the MOON CUFF EARRING (C).
Place the SUN DECORATION and the MOON DECORATION into the mosaic (D).
Select the opening (E).
Swap adjacent symbols to move them to the matching outer positions (F).
Select the symbols in the order they are shown in the center (@).
There are 3 sequences to select: (G, N, L), (G, I, K, M), and (M, O, H, J, L).
Walk to the right.