Cursery: The Crooked Man And The Crooked Cat Walkthrough 10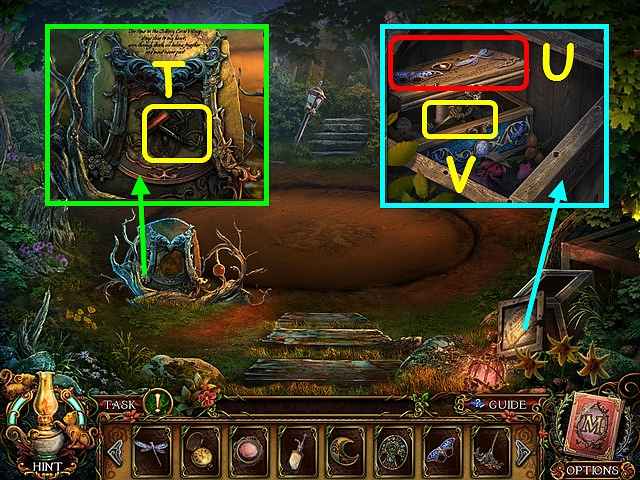 Follow our crystal clear walkthrough and helpful tricks to get you through the rough spots!
Click the button to download full walkthrough.
Use the FEATHER DUSTER on the monument; take the CORKSCREW (T).
Place the DRAGONFLY JEWEL and the MOTH JEWEL on the box (U).
Take the BEE KEY (V).
Walk down.
Use the BEE KEY on the lock (A).
Use the CORKSCREW on the cork (B).
Take the HONEY WINE (C).
Use the INSECT REPELLANT on the moths (D).
Walk to the far left.
Use the HONEY WINE on the lynx (E).
Take the SHELL PLAQUE (F).
Use the TREE EMBLEM on the door; select the mini-game (G).