Clockwork Tales: Of Glass and Ink Walkthrough 9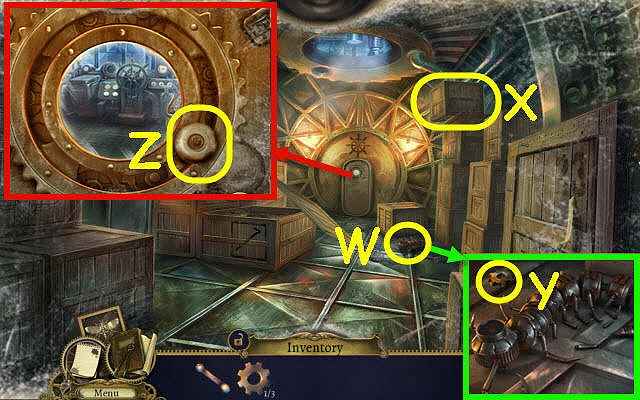 Follow our crystal clear walkthrough and helpful tricks to get you through the rough spots!
Click the button to download full walkthrough.
Use the CARGO NET on the Myriapod (W).
Use Matthew on the teetering crate (X).
Examine the Myriapod; take the GEAR 2/3 (Y).
Examine the rear door and place the CRANK HANDLE on the stem (Z).
Select the handle to go forward.
Examine the map; take the COMPASS (A).
Examine the chest; take the BOLT 1/5 (B).
Back out.
Examine the Myriapod and use the COMPASS on the head. Take the CAMERA SHUTTER (C) and GEAR 3/3 (D).
Go forward.
Remove the cloth and exit out the window (E).