Clockwork Tales: Of Glass and Ink Walkthrough 10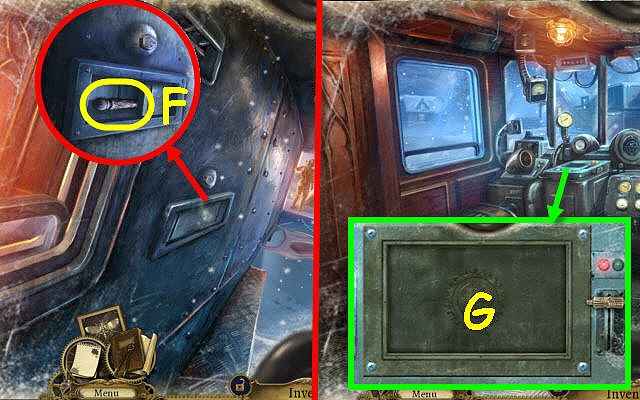 Follow our crystal clear walkthrough and helpful tricks to get you through the rough spots!
Click the button to download full walkthrough.
Examine the panel and open it; take the SCREWDRIVER (F).
Go left.
Examine the controls; use the SCREWDRIVER on the panel and remove it (G).
Place the 3 GEARS on it to trigger a puzzle.
Place the GEARS so they are all turning.
See screenshot for solution (H).
Pull the lever when complete.
Exit through the left window after the cutscene.
Use Matthew on the rope; take the ROPE (I).
Attach the ROPE on the cleat (J).
Use Matthew on the rope (K).
Take the TEXTILE (L).
Go forward.