Chronicles of Magic: Divided Kingdoms Review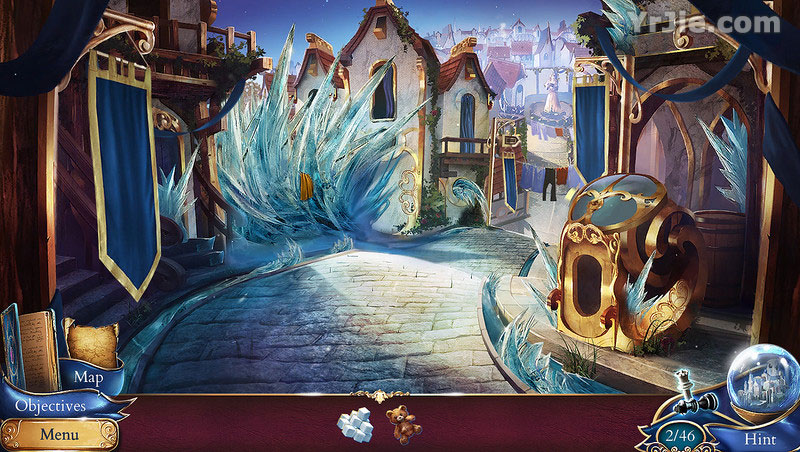 Game play was excellent. This is the newest game in the Chronicles of Magic series. Each game in this series has a little different story line and they have all been interesting. Also, developers are now offering a custom mode of gameplay and this one will allow you to set your hint and skip times to your preference.
First of all, the landscapes and sceneries in this installment is mesmerizing; filled with exotic locations and interestingly-designed themes. The remaining extras are always found in CEs such as a bonus game, strategy guide, etc. We highly recommend the Collector's Edition as it comes ready with tons of bonuses: a bonus chapter, a strategy guide, wallpapers, videos, concept art, soundtracks, achievements, collectibles, morphing objects, a souvenir room, replayable hidden objects, and replayable puzzles. It seems like all of the serial games are basically the same.
Don't forgot to look for the Morphing Object in each scene. I think all levels of players will find this one fun for one reason or another. I think the game is fantastic. I'm having a lot of fun with it. The scenes are fairly clear and items are not difficult to find.
For some the puzzles might seem very easy but I am guessing that most gamers enjoy puzzles that are not "rip your hair out" difficult. As always, try if out for yourself and see what you think. Most of the time, the game is pretty predictable. There is a good jump map available, that shows where an available task is located,
As always, try the demo first. All in all, Chronicles of Magic: Divided Kingdoms is a good game. Not an amazing one. I am playing these games to relax and for their entertainment value so I don't want to be stressed to much with puzzles I can't solve. Music wise, carries the mood of the game very well.
As always, I review mostly on the game play and leave the story to others to review. The Collector's Edition is also quite rewarding, it includes a strategy guide, wallpapers, concept art, a screensaver, soundtracks, achievements, collectibles, morphing objects, and a secret room. If you are new to HOPA games and not sure about puzzles, then there is a skip button available. Music: Fits the game just right. This time it doesn't get outright booming.
The Hidden Object Scenes are well done, again the devs have done a nice job of keeping the items true to the period of time. Chronicles of Magic: Divided Kingdoms - the Collector's Edition - comes with all the goodies one expects from one. We get easy to find Collectibles, wallpapers, art images and a bonus chapter. This Collector's Edition offers the usual Achievements to earn, and there are 41 Hidden Items to collect. I found this game surprisingly fun and interesting.
This game has it all from crisp jewel-toned graphics that are absolutely gorgeous, to interesting interactive HOPS and lots of excellent puzzles.

(FREE trial version)