Christmas Stories: A Christmas Carol Walkthrough 6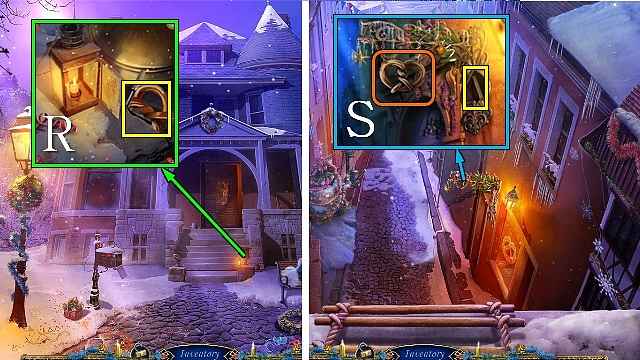 Follow our crystal clear walkthrough and helpful tricks to get you through the rough spots!
Click the button to download full walkthrough.
Use the CHISEL on the steps and take the PRETZEL (R).
Go to the Side Street.
Hang the PRETZEL outside the bakery and take the RULER (S).
Walk down.
Open the cupboard with the RULER (T) for a series of mini-games.
Put the three books on the shelf (U).
Select the books in the following order: red 3, 2, 1, green 3, 2, 1, yellow 3, 2, 1 (V).
Restore the image (W).
Find the 8 coins (X,Y).
Match the dancers with their correct partners (Z).