Christmas Stories: A Christmas Carol Walkthrough 11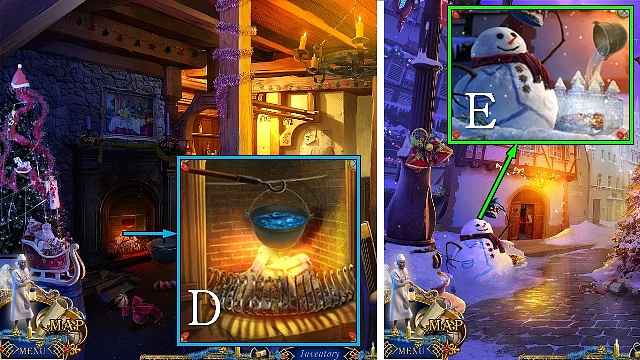 Follow our crystal clear walkthrough and helpful tricks to get you through the rough spots!
Click the button to download full walkthrough.
Put all logs on the fire and light it with the MATCHES; remove the pot with the YOKE and take the BOILING WATER (D).
Walk down.
Melt the ice castle with the BOILING WATER (E).
Play the HOP (F).
You receive the MONEY.
Give the MONEY to the boy and take the BONE (G).
Go left.
Put the BONE in the bowl (H).
Take the DAGGER (I).
Walk down.