Cadenza: Music, Betrayal and Death Walkthrough 6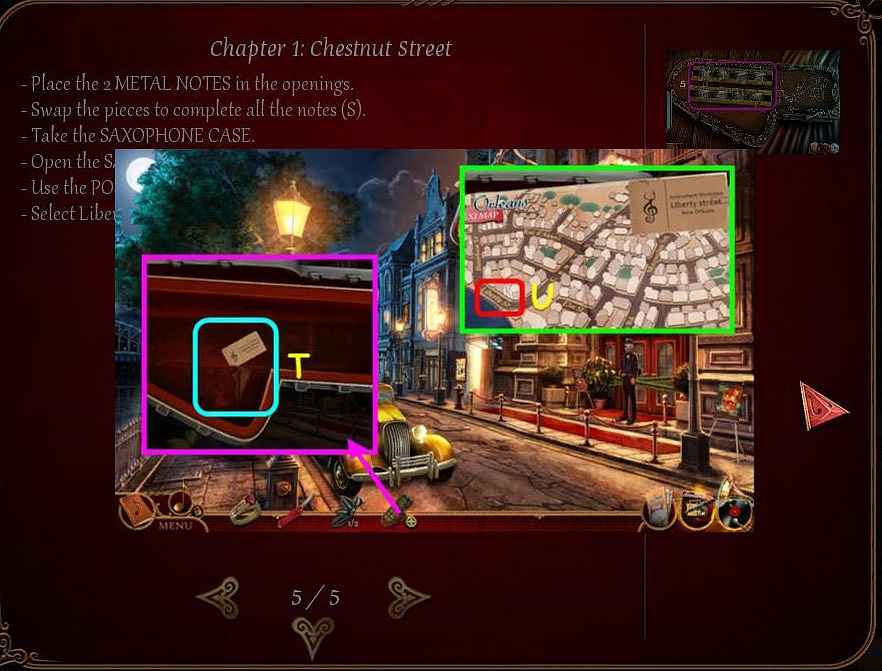 Follow our crystal clear walkthrough and helpful tricks to get you through the rough spots!
Click the button to download full walkthrough.
- Place tlie 2 METAL NOTES in the openings.
- Swap the pieces to complete all the notes (S).
- Take the SAXOPHONE CASE.
- Open the SAXOPHONE CASE; look at the clipping anti photo.
- Use the POCKET KNIFE on the case; take the business card (T).
- Select Libert)' Street on the map (U).