Cadenza: Music, Betrayal and Death Walkthrough 2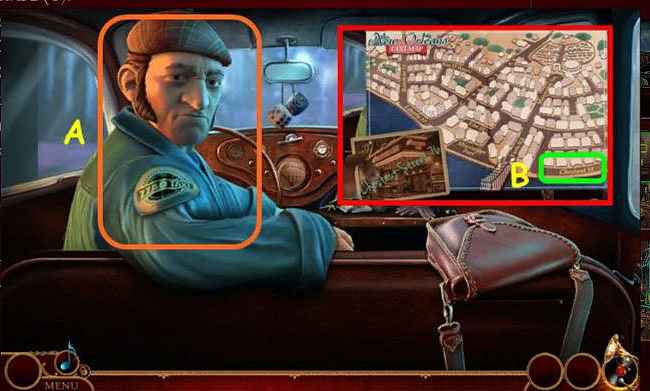 Follow our crystal clear walkthrough and helpful tricks to get you through the rough spots!
Click the button to download full walkthrough.
- Tall? to the driver (A).
- Select Chestnut Street on the map (B).
- Take the PURSE (C).
- Select and open the PURSE (D).
- Take theJOURNAL. MONEY, and PAIN MEDICINE (E).
- Give the MONEY to the driver (F).
- Exit the taxi (G).
- Try the handle. After the poster/alls, take the GLASS SHARD (H).
- Move the jacket; use the GLASS SHARD on the purse; take the COIN (l).
- Place the COIN in the hat (]).
- Watch the cups and select where the Fleur-de-lis ends up 3 times.
- Solution; 1,2, and 3.
- Take the FLEUR-DE-LIS MEDALLION (K).
-Enter the Alley (L).