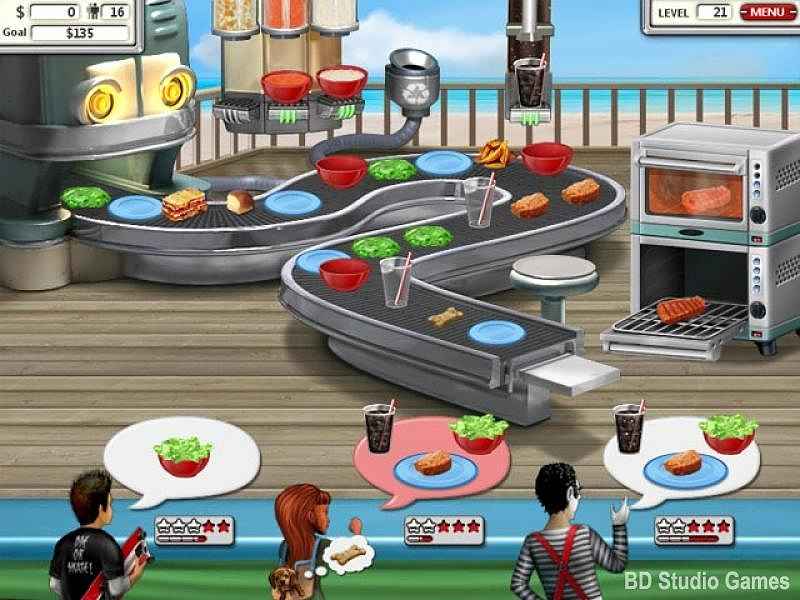 Items included:
Burger Shop
Burger Shop 2
Join BurgerTron 2000 and Burgerbot in a delicious set of fast and fun games.
In Burger Shop, rise to the top of the meat patty chain and create mouthwatering meals for your customers.
In Burger Shop 2, restore your burger empire after it's been mysteriously taken from you.
Why are your restaurants boarded up and what's with the bump on your head? Enjoy four fabulous game modes in each as you challenge more than 120 levels.
Run over a dozen unique restaurants, learn to prepare more than 100 menu items for customers, and earn more than 100 unique achievements.
Hours upon hours of fast food fun await you.

(FREE trial version)