Bridge to Another World: Burnt Dreams Walkthrough 8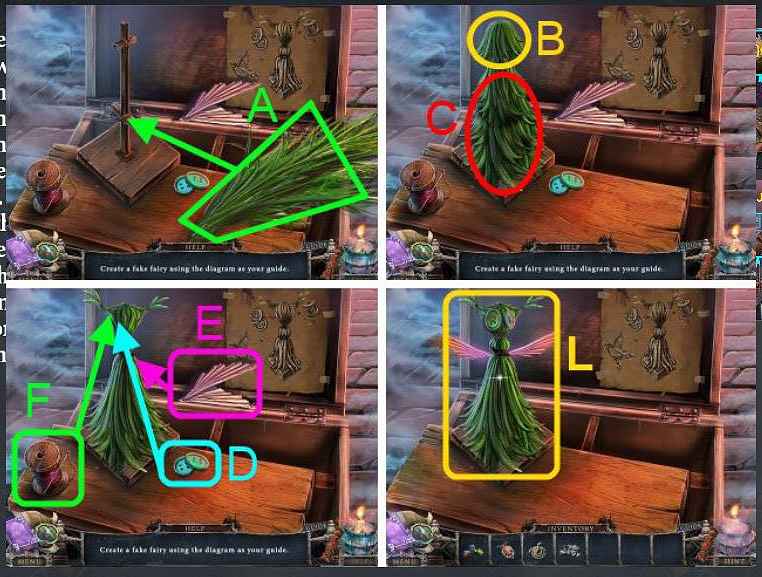 Follow our crystal clear walkthrough and helpful tricks to get you through the rough spots!
Click the button to download full walkthrough.
* Use the STRAP on the ladder (E).
* Go down.
* Take the NET (F).
* Take the LANTERN WICK (G); look at the drawing.
* Take the GRASS (H).
* Use the BRUSH on the ashes (I); take the BROKEN KEY CHAIN PIECES.
* Go to the Portal
* Use the NET to get the painting piece (J).
* Place the GRASS, BUTTON, and FAIRY WINGS on the stand for a mini-game (K).
* Solution: A, Bx2, C, D, E, F.
* Take the FAIRY FIGURE (L).