Bridge to Another World: Burnt Dreams Walkthrough 6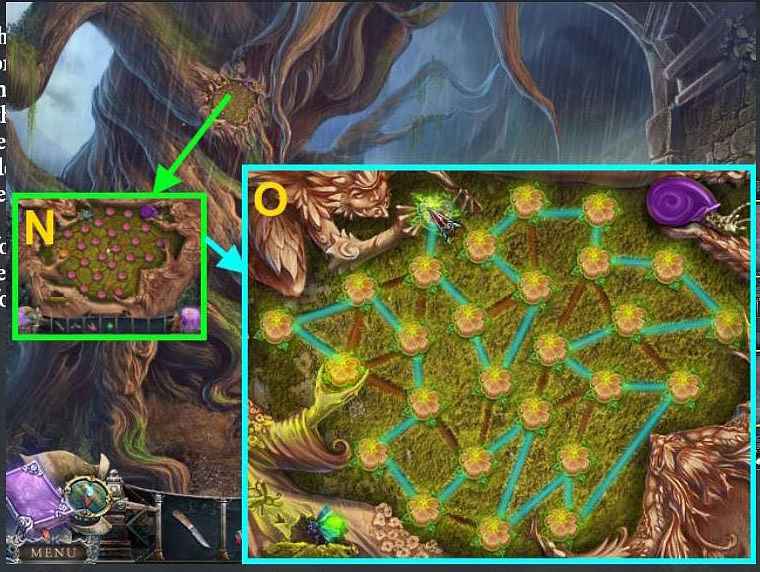 Follow our crystal clear walkthrough and helpful tricks to get you through the rough spots!
Click the button to download full walkthrough.
* Place the FIREFLY on the tree for a mini-game (N).
* Solution (O).
* Take the JAR (P).
* Go to the Bridge Gate.
* Use the JAR on the mist to receive the JAR WITH MIST (Q).
* Walk down.
* Use the JAR WITH MIST on the fairy to receive the MAGIC DUST (R).
* Walk forward.
* Use the MAGIC DUST on the mist (S).
* Walk forward.