Bridge to Another World: Burnt Dreams Walkthrough 16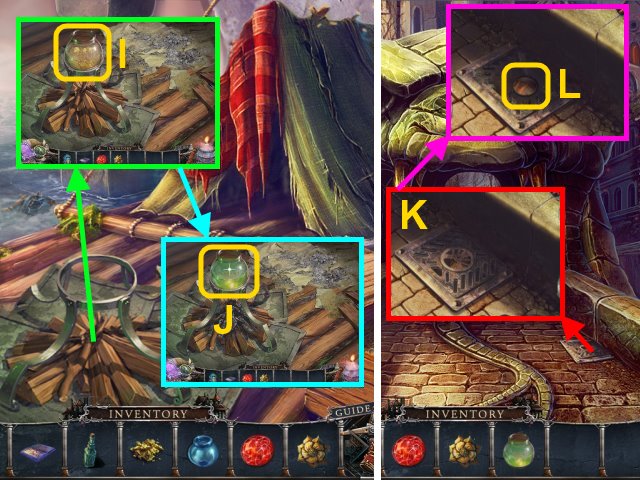 Follow our crystal clear walkthrough and helpful tricks to get you through the rough spots!
Click the button to download full walkthrough.
Place the GLASS CAULDRON over the fire; place the SULFUR and SOLVENT in it (I).
Use the DRAGON on the wood; take the ACID (J).
Go up; walk forward.
Pour the ACID on the grate (K); take the LOCK PART (L).
Go to the Gallery.
Place the LOCK PART on the lock for a mini-game (M).
Solution (N).
Walk forward.
Take the SAW (O) and LADDER (P).
Place the FLOWER on the cage (Q); take the HEART MOLD (R).
Place the SKETCH BOOK with the paintings for a mini-game (S).