Bridge to Another World: Burnt Dreams Walkthrough 15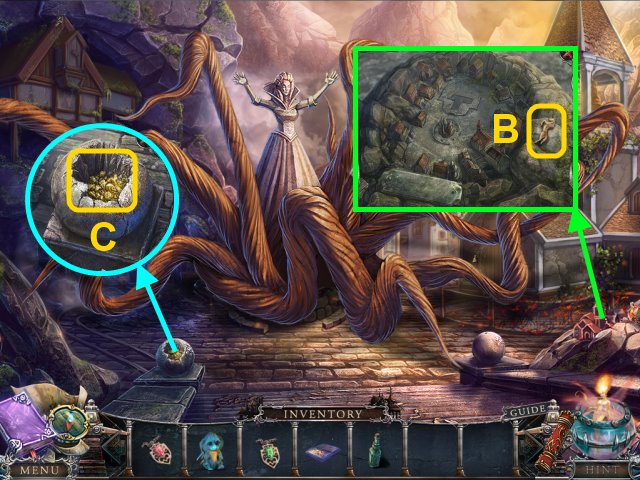 Follow our crystal clear walkthrough and helpful tricks to get you through the rough spots!
Click the button to download full walkthrough.
Take the HORSE (B).
Take the SULFUR (C).
Go to the Broken Raft.
Place the HORSE on the mannequin (D); take the BLUE MEDALLION (E) and the GLASS CAULDRON (F).
Place the RED MEDALLION, GREEN MEDALLION, and BLUE MEDALLION on the chest (G); take the RED GEM (H).
Play the HOP (1-7).
You receive the FLOWER.