Bridge to Another World: Burnt Dreams Walkthrough 13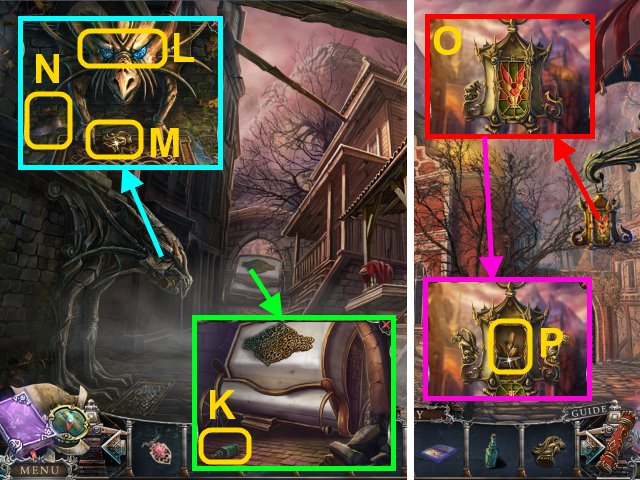 Follow our crystal clear walkthrough and helpful tricks to get you through the rough spots!
Click the button to download full walkthrough.
Take the SOLVENT (K).
Place the 2 CHIMERA EYES in the statue (L); take the GARGOYLE (M) and drawing piece (N).
Walk down.
Place the 2 GARGOYLES on the lantern (O); take the WAX (P).
Go to the Gallery.
Place the LANTERN WICK and WAX in the mold (Q); use the DRAGON.
Take the CANDLE (R).
Go to the Stairs.
Place the CANDLE in the lantern (S).
Play the HOP (T).
You receive the WEIGHTS.
Go to the Gallery.