Bridge to Another World: Burnt Dreams Walkthrough 12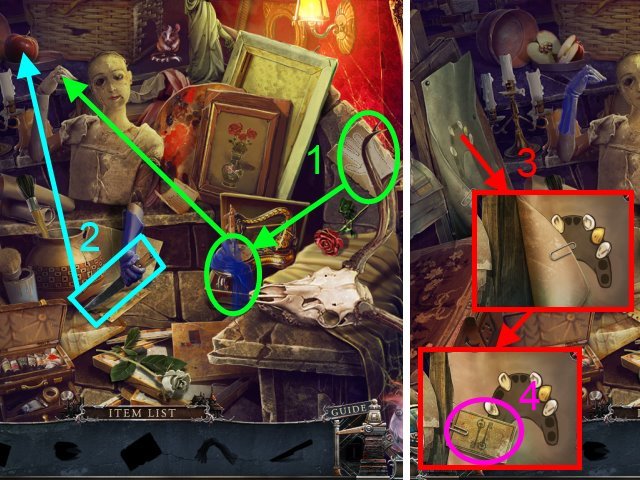 Follow our crystal clear walkthrough and helpful tricks to get you through the rough spots!
Click the button to download full walkthrough.
Play the HOP (1-9).
You receive the TOKEN.
Walk down.
Use the paint scraper on the easel (H); place the TOKEN on the easel for a mini-game.
Solution (I): 1-4.
Take the CHIMERA EYE (J).
Walk forward up the stairs.