Bridge to Another World: Burnt Dreams Walkthrough 11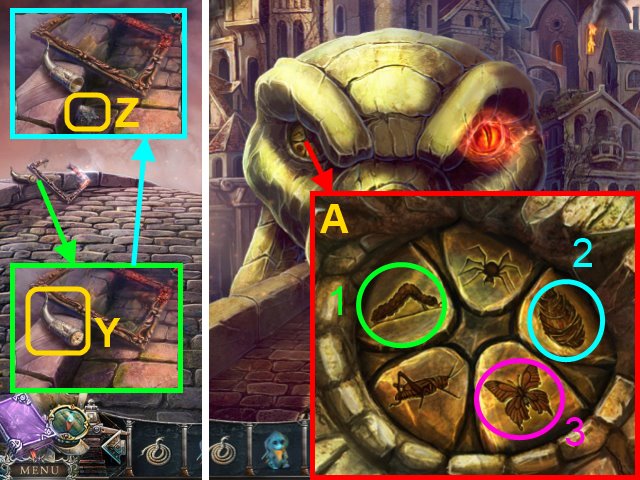 Follow our crystal clear walkthrough and helpful tricks to get you through the rough spots!
Click the button to download full walkthrough.
Use the CORKSCREW on the cork (Y); take the BUTTERFLY (Z).
Walk forward.
Examine the snake's eye for a mini-game.
Solution (A).
Place the 3 BUTTERFLYS on the statue for a mini-game (B).
Solution (C).
Walk forward.
Talk to the woman (D).
Take the drawing piece (E).
Walk into the building.
Take the CHIMERA EYE (F).
Take the SKETCH BOOK (G).