Botanica: Earthbound Walkthrough 9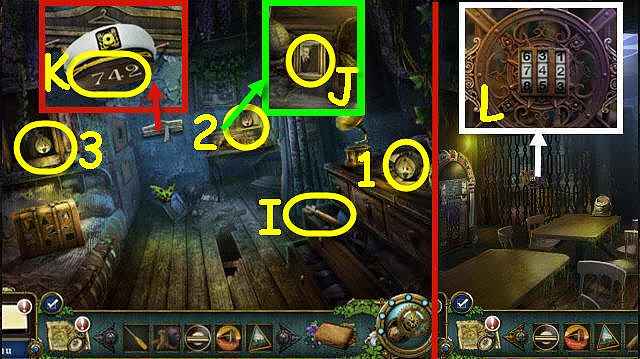 Follow our crystal clear walkthrough and helpful tricks to get you through the rough spots!
Click the button to download full walkthrough.
Use the LIGHTER on the lanterns (1-3).
Take the CAN OPENER (I).
Examine and take the PHOTOGRAPH (J).
Lift the cap to get a code (K).
Go to Wardroom.
Use the code from the cap on the lock: 742 (L).
You will trigger a HOP.
Play the HOP.
You receive a SQUARE PATCH (M).
Go to Comm room.
Use the CAN OPENER on the jar; take a COIN (N).
Go to Wardroom.
Use the COIN on the jukebox to trigger a puzzle (O).