Botanica: Earthbound Walkthrough 6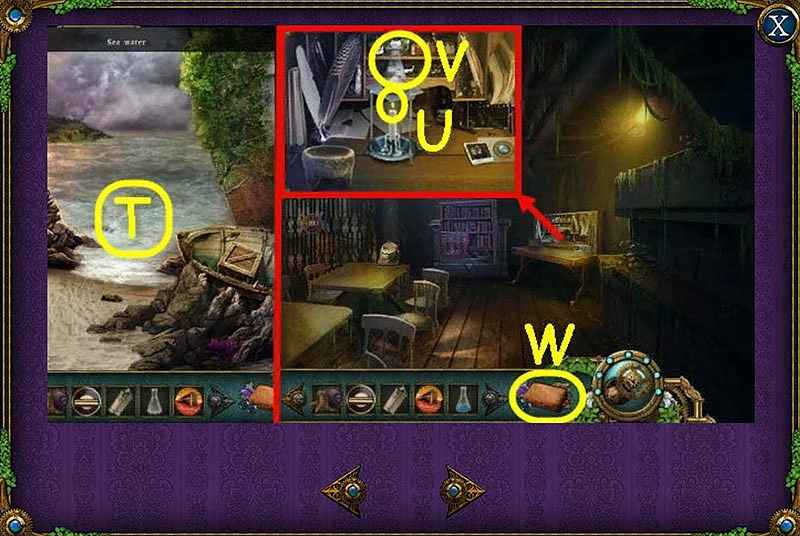 Follow our crystal clear walkthrough and helpful tricks to get you through the rough spots!
Click the button to download full walkthrough.
Use the WALKING STICK on the bag (O).
Use the CLAWCRAB on the bag;
take the LIGHTER (P).
Move the panels; take the CIRCLE PATCH (Q.) and EMPTY FLASK (R).
Use the TRUMPET FLOWERS and the STONE on the mortar; select the mortar.
Take the ground trumpet flowers (S) which will be added to your Botanist's kit.