Botanica: Earthbound Walkthrough 4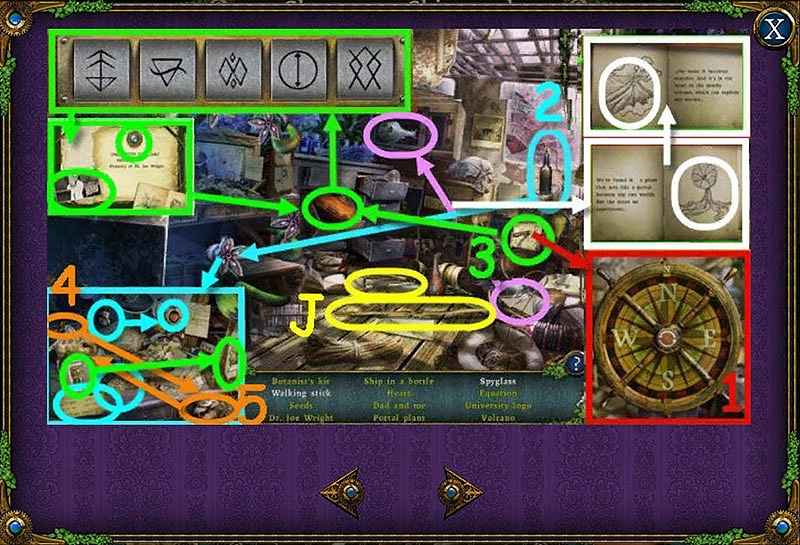 Follow our crystal clear walkthrough and helpful tricks to get you through the rough spots!
Click the button to download full walkthrough.
Go forward.
Open the crate; take the CANDLE (H).
Use the CLAWCRAB on the vines (I).
Turn the door handle to trigger a HOP.
Play the HOP.
You receive a WALKING STICK (J).
You receive a BOTANIST'S KIT which is toolbar.
Use the WALKING STICK to get FLOWERS (K). added to your TRUMPET
Back out.
Use the WALKING STICK on the ladder (L).