Botanica: Earthbound Walkthrough 3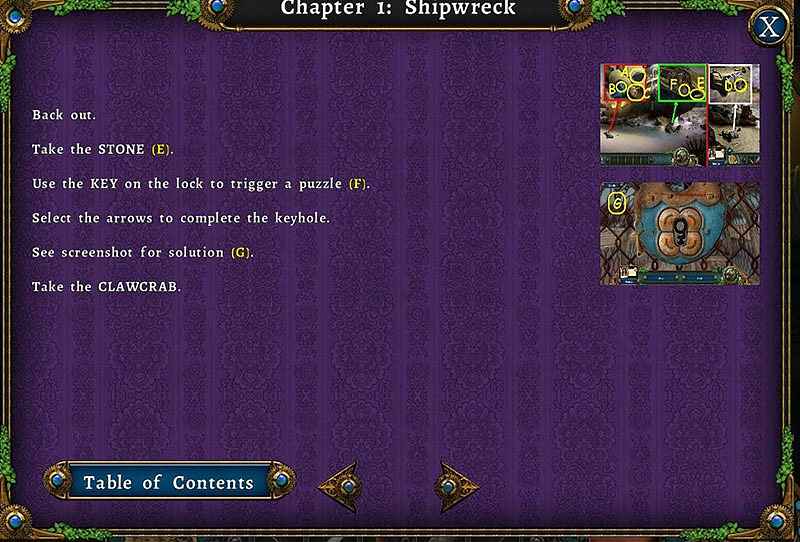 Follow our crystal clear walkthrough and helpful tricks to get you through the rough spots!
Click the button to download full walkthrough.
Back out.
Take the STONE (E).
Use the KEY on the lock to trigger a puzzle (F). Select the arrows to complete the keyhole.
See screenshot for solution (G).
Take the CLAWCRAB.