Botanica: Earthbound Walkthrough 14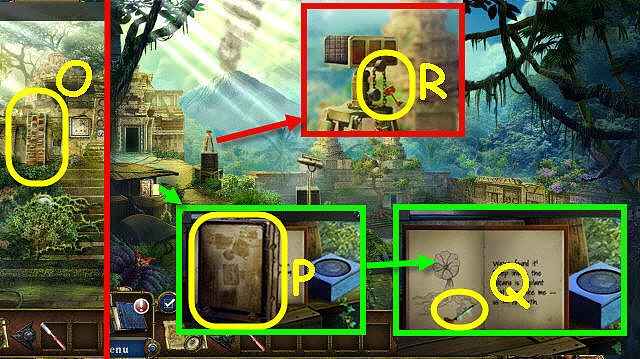 Follow our crystal clear walkthrough and helpful tricks to get you through the rough spots!
Click the button to download full walkthrough.
Go up to the ledge (O).
Take the Chemist's KIT which will be added to your toolbar (P).
Turn the pages; take the EMPTY DARTS 1/2 (Q).
Take the KEY (R).
Go forward.
Take the JAR SHARDS 1/3 (S).
Take the JAR SHARDS 2/3 (T).
Examine the vines to trigger a puzzle (U).
Untangle the ropes.
See screenshot for solution (V).
Move the bricks; take the TOKEN (W) and JAR SHARDS 3/3 (X).