Botanica: Earthbound Walkthrough 13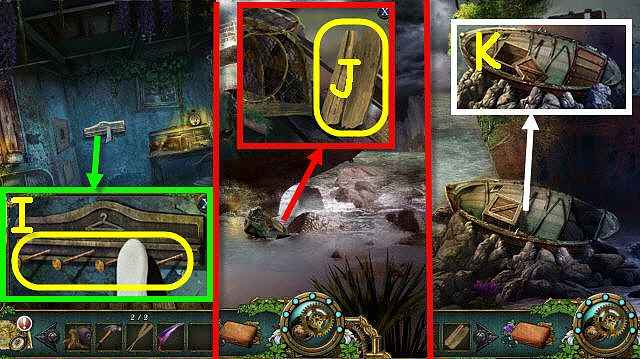 Follow our crystal clear walkthrough and helpful tricks to get you through the rough spots!
Click the button to download full walkthrough.
Use the HAMMER to get the NAILS (I).
Back out twice.
Use the HAMMER on the boat; take the WOODEN PLANKS (J).
Go forward.
Use the WOODEN PLANKS, NAIL, HAMMER, WATERPROOF RESIN and 2 PADDLES on the boat (K).
Select the door twice; take the CHISEL (L).
Use CHISEL on cracks 4x to trigger a puzzle (M).
Use the buttons and arrows to pull out all the bricks and complete the image.
See screenshot for solution (N).