Botanica: Earthbound Walkthrough 12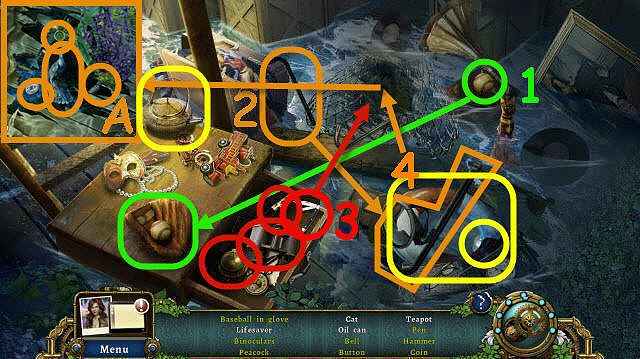 Follow our crystal clear walkthrough and helpful tricks to get you through the rough spots!
Click the button to download full walkthrough.
Play the HOP.
You receive a HAMMER (A).
Use the HAMMER on the glass; turn the wheel (B).
Go right.
Select Gustav (C).
Look over the edge; take the PADDLE 1/2 (D).
Use CLAWCRAB on the net 3x; take the LEVER (E).
Back out.
Place the LEVER on the mechanism turn to the correct symbol; select the button (F).
Go right.
Use CLAWCRAB to get WATERPROOF RESIN (G).
Take PADDLE 2/2 (H).
Go to Captain's cabin.