Botanica: Earthbound Walkthrough 11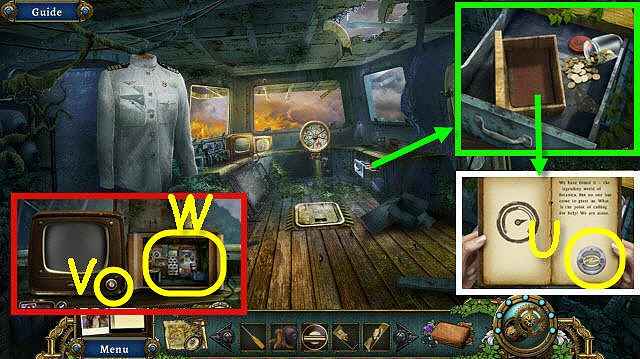 Follow our crystal clear walkthrough and helpful tricks to get you through the rough spots!
Click the button to download full walkthrough.
Place the 2 PHOTOGRAPHS on the box; open the book and take the MICROPHONE (U).
Place the WOODEN KNOB on the monitor (V) and the MICROPHONE on the radio. Select the radio to trigger a puzzle (W).
Set the controls to their proper settings.
See screenshot for order (1-12).
Select the monitor knob (X) and the screen.
Take the FUSE (Y).
Use the SCREWDRIVER on the hatch; place the FUSE in the socket and pull the lever (Z).
Select the bottom of the hatch to access a HOP.