Awakening: The Sunhook Spire Walkthrough 20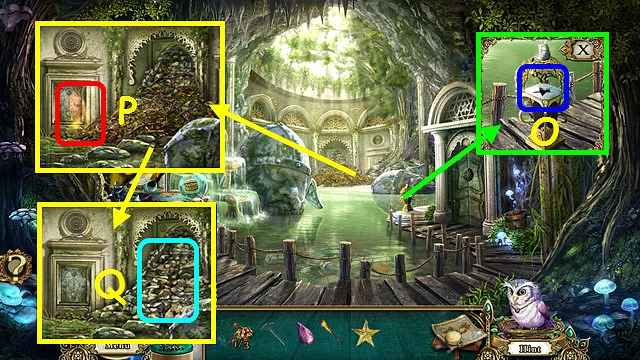 Follow our crystal clear walkthrough and helpful tricks to get you through the rough spots!
Click the button to download full walkthrough.
Place the STAR GEM in the indentation (O).
Look across the water. Use the FLAMING CANE on the dry branches, then use the WIND POCKET DRAGON on the flames (P).
Use the PICKAXE 3 times on the rocks (Q).
Walk forward.
Bend and then take the FROZEN TORCH (R).
Take the 2/3 BOUQUET (S).
Look at the Cliff Marks (T).
Take the BUTTON (U).
Exit the Cliff Marks and walk down.
Place the BUTTON on the broken box; take the DIAMOND (V).
Walk down.