Awakening: The Sunhook Spire Walkthrough 16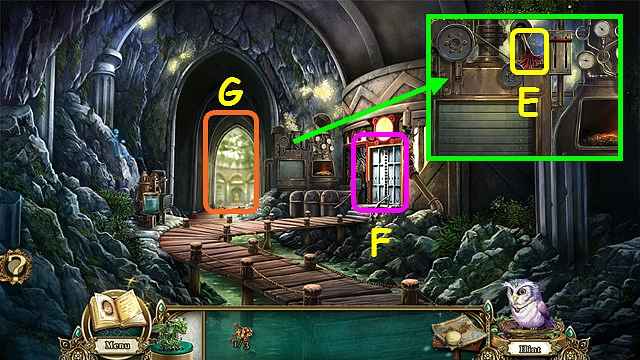 Follow our crystal clear walkthrough and helpful tricks to get you through the rough spots!
Click the button to download full walkthrough.
Take the FEATHER DUSTER (E).
Note the Mechanical Wall (F).
Walk forward (G).
Take the SPRAY HEAD (H).
Take the WOODEN CANE and the PICKAXE (I).
Walk down and look at the Mechanical Wall.
Use the SPRAY HEAD on the bottle to get the MOSS KILLER (J).
Pull down the ladder with the WOODEN CANE (K).
Take the SHARP ROCK (L).
Exit the close-up; walk forward.