Awakening: The Sunhook Spire Walkthrough 11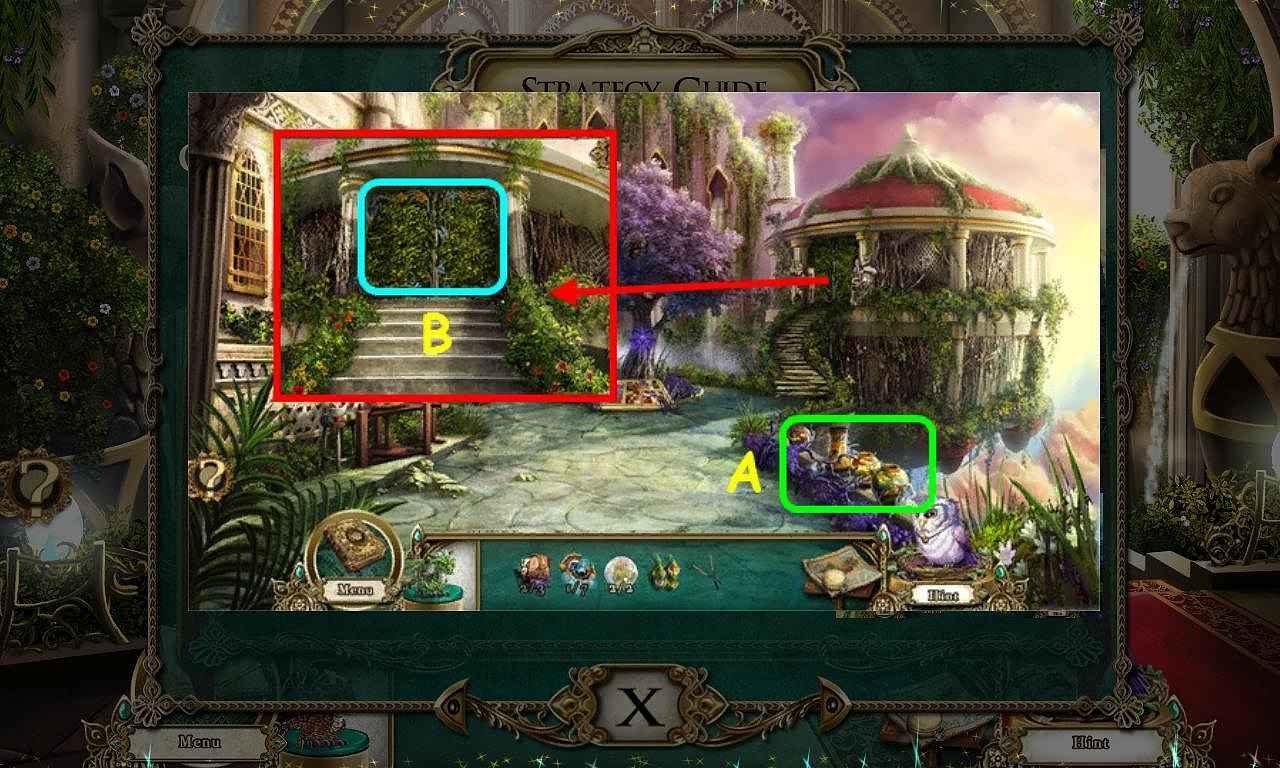 Follow our crystal clear walkthrough and helpful tricks to get you through the rough spots!
Click the button to download full walkthrough.
Note the vase display (A).
Use the SHEARS on the doors (B).
Walk. forward.
Tak.e the 3/3 TILE (C).
Touch the water for a cut-scene, then tak.e the MIDDAY BELLS (D).
Look, at the Garden Pond for a HOP (E).
Play the HOP to receive the CLAY POWDER (F). Walk. down.