Apothecarium: The Renaissance of Evil Walkthrough 9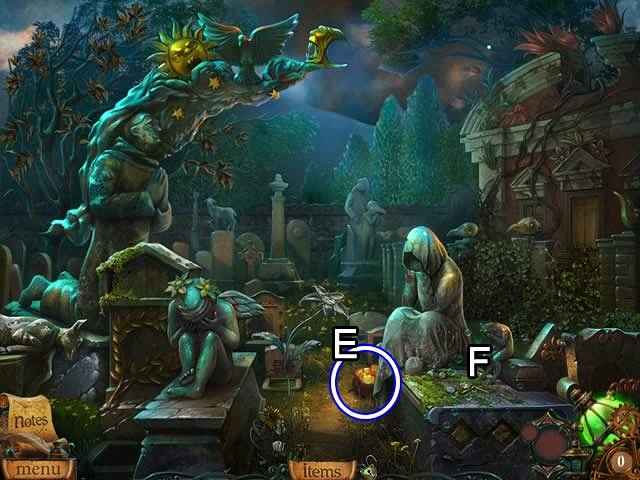 Follow our crystal clear walkthrough and helpful tricks to get you through the rough spots!
Click the button to download full walkthrough.
Examine the grave (A) after the ghost girl disappears.
? Read the paper (B) for story information.
? Pick up the LIGHTER PART (C).
? Use the SHOVEL to uncover the DOLL LOWER BODY part (D).
? Pick up the sack of FIRE FLOWER PETALS (E).
? Play the HOS (F).
? Find the items on your list (G).
? If your list contains a 'Smile', tear the piece of paper (H) to find it.
? Morphing objects are highlighted in red.
? The SICKLE HANDLE goes to inventory.