Apothecarium: The Renaissance of Evil Walkthrough 8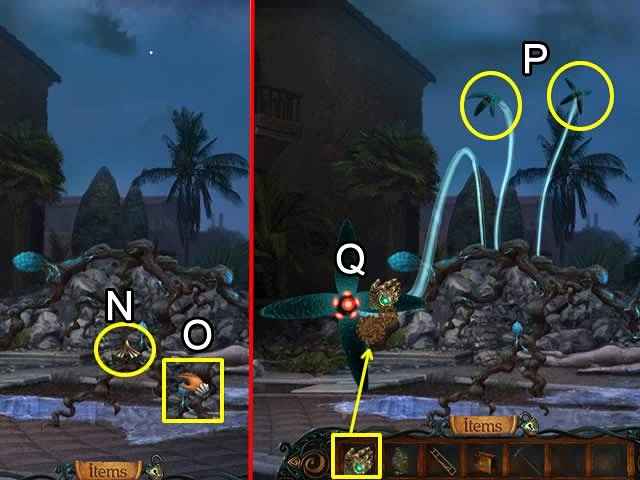 Follow our crystal clear walkthrough and helpful tricks to get you through the rough spots!
Click the button to download full walkthrough.
Look closer at the tree (K); remove the twigs and take the LIGHTER BROKEN .
? Examine the broken paving stones (L); pick up the HAMMER.
? Take the street on the right (M).
? View the cutscene. Attempt to approach the building rubble (N) and view another cutscene.
? Try to pick up the blue plant (O) to activate the plants.
? Each of the three plant heads (P) comes down to attack.
? Place the ALCHEMIST GLOVE on each plant (Q). It takes several hits to kill the plants. Receive the 'Monster Slayer' achievement trophy.
This is the first scene with a surprise chest (@). Please see the General Tips section of this guide for details on these chests. Solutions for the surprise chests are shown at the end of this guide.
? Pick up the SHOVEL (R) from the steps in front of the newly risen hospital.
? Examine the carriage on the left (S).
? Take the SICKLE BLADE and remove the green cloth covering the carriage.
? Open the carriage door to get the COIN in the wrapped hand (T).
? Go down once.
? Look again at the broken paving stones at the base of the tree (U).
? Use the SHOVEL (V) to fill the sack with dirt (W).
? Take the FULL SACK. Go forward once to return to the hospital.
? Pour the contents of the FULL SACK on the icy backyard(X).
? Go forward on the path between the buildings (Y).