Apothecarium: The Renaissance of Evil Walkthrough 10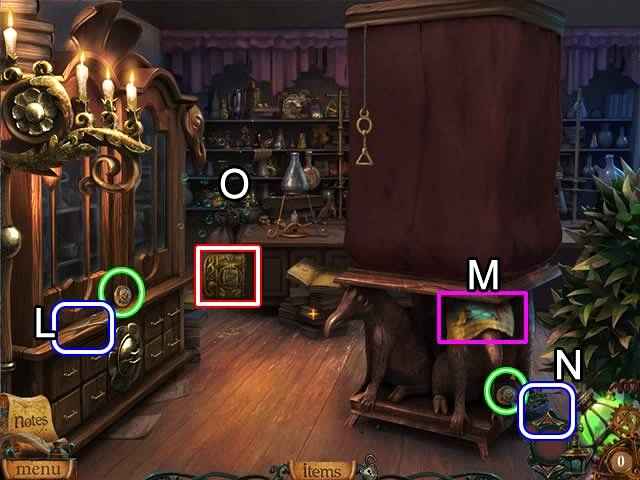 Follow our crystal clear walkthrough and helpful tricks to get you through the rough spots!
Click the button to download full walkthrough.
Combine the LIGHTER BROKEN and the LIGHTER PART (I) to get a LIGHTER.
? Combine the SICKLE BLADE and the SICKLE HANDLE (J) to get a SICKLE.
? Use the SICKLE to remove the ivy covering the gate (K).
? Open the gate and enter the building.
Pick up the SCISSORS (L).
? Read the paper (M) for Diary information.
? Pick up the MISTLETOE LEAVES (N).
? Play the HOS (O).
? Find the items on your list (P).
? The morphing objects are highlighted in red.
? The ALCHEMIC CONTAINER goes into your inventory.
? Look at the pile of books on the floor in front of the table (Q) to see a recipe.
? Zoom in on the table surface (R) to open an interactive area.