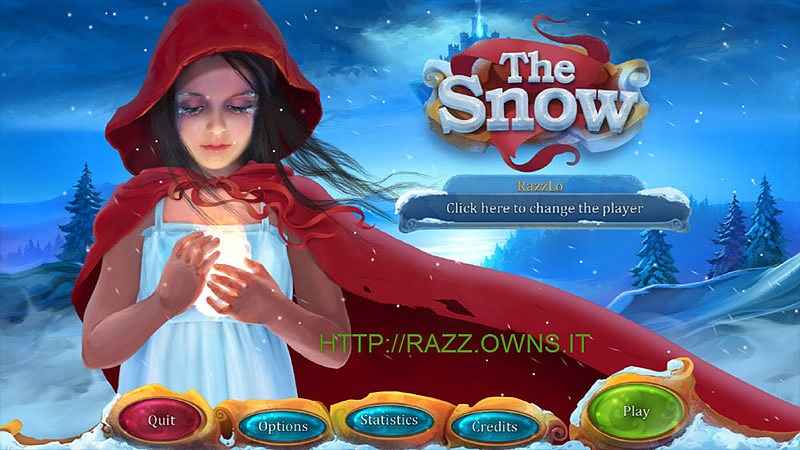 The Snow
: Match tokens to break a curse that has cast a frozen pall over a once warm and lush land! With each step of your journey, you'll unlock the next chapter in a story that begins with a young girl setting across a snowy landscape to save her family and homeland.
As her guiding hand, you'll help her complete tasks and assemble puzzles by matching three or more tokens.
You'll also gain access to new game modes and bonuses and earn achievements for a job well done! With its beautiful hand-drawn graphics, simple point-and-click controls, and special logic levels, The Snow will warm your heart for hours on end!
The Snow Walkthrough
.
The Snow System requirements:
* OS: Windows 7 / Vista / XP,
* CPU: Pentium 3 1.0 GHz or Higher,
* Memory: 256 MB

(FREE trial version)