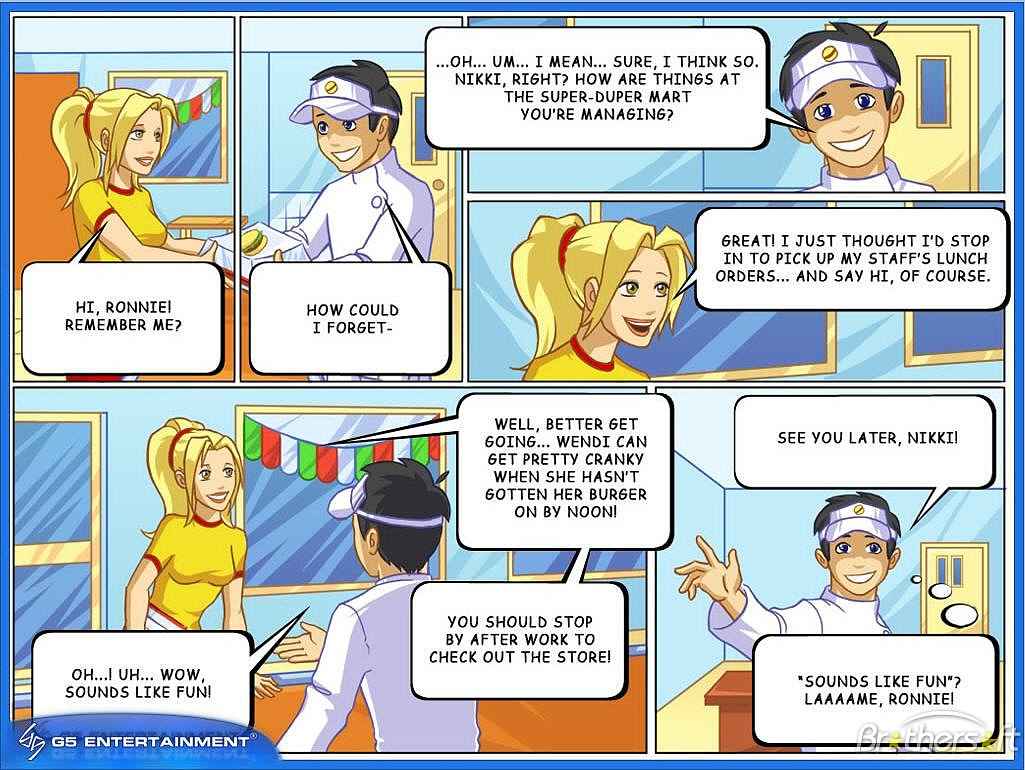 Stand O' Food 3
: Ronnie the Chef is jumping for joy at the success of the restaurants he now manages.
After so much success however, comes a bit of restlessness and he is eager to find a new challenge.
Tinseltown is the place to go he exclaims, but has he finally extended himself too much? Find out as Ronnie opens up new operations in glitzy Tinseltown.
Endure 75 fun new levels in five fast-paced locations.
Serve burgers, pies, fries, lasagna, and more to make hungry customers happy, and remember to add just the right toppings to really rake in the cash.
With your earnings, your delicious inventory can be refilled and fantastic new upgrades can be purchased.
Can you make Ronnie's latest endeavor as successful as all of the others?
Stand O' Food 3 Walkthrough
.
Stand O' Food 3 System requirements:
* OS: Windows 7 / Vista / XP,
* CPU: Pentium 3 1.0 GHz or Higher,
* Memory: 256 MB

(FREE trial version)