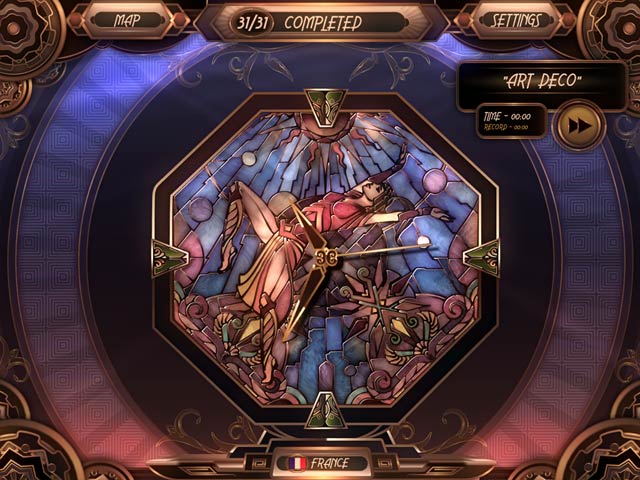 Glass Masquerade
: Welcome to Glass Masquerade - an artistic puzzle game inspired by Art Deco & stained glass artisans of the 20th century.
Combine hidden glass pieces to unveil clocks and other themes exhibited by various cultures of the world at the 'International Times Exhibition' - an interactive electronic show.
Enjoy your journey around the world!
Glass Masquerade Walkthrough
.
Glass Masquerade System requirements:
* OS: Windows 7 / Vista / XP,
* CPU: Pentium 3 1.0 GHz or Higher,
* Memory: 256 MB

(FREE trial version)