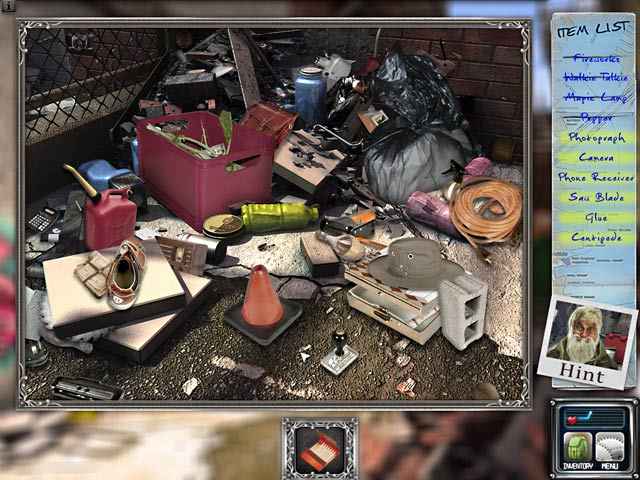 Escape the Museum 2
: Experience the drama in a whole new perspective with Escape the Museum 2, the highly anticipated sequel to the gripping hidden object game.
After a devastating earthquake rocks the city, a mother and daughter are trapped in a museum.
The story is the same, but this time the point-of-view is different.
Navigate the gritty destruction as the father racing to save his family.
Traverse treacherous streets, risking life and limb, to get to the museum.
Figure out the best path and get across town using handy skills and a keen eye for objects through 100 scenes and 30 puzzles.
Call on help from an unlikely source and take on side missions.
Can you reach the family by nightfall? Play Escape the Museum 2 free with the demo version or download the full version and overcome unexpected dangers today!
Escape the Museum 2 Walkthrough
.
Escape the Museum 2 System requirements:
* OS: Windows 7 / Vista / XP,
* CPU: Pentium 3 1.0 GHz or Higher,
* Memory: 256 MB

(FREE trial version)