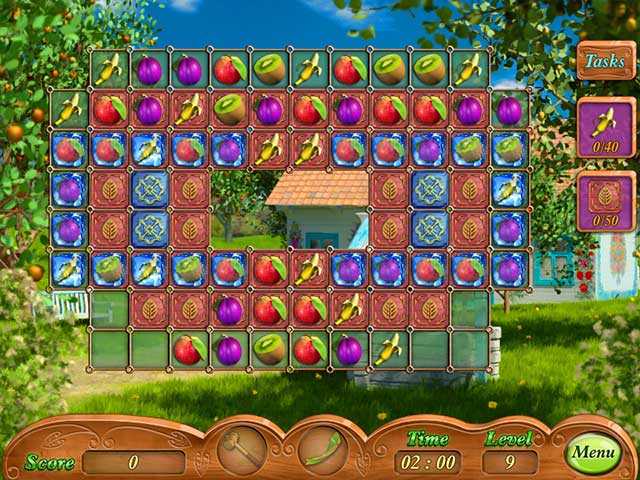 Dream Fruit Farm
: Tom and Charlize love fruits and dream about owning their own fruit farm.
They have a small piece of land, but there is nothing besides an old abandoned house.
Clearly, they have a lot of work to do.
Will we help them? In this addictive and colorful match 3 game, collect three or more identical fruits in a line and complete all tasks to progress to the next level!
Dream Fruit Farm Walkthrough
.
Dream Fruit Farm System requirements:
* OS: Windows 7 / Vista / XP,
* CPU: Pentium 3 1.0 GHz or Higher,
* Memory: 256 MB

(FREE trial version)