Delicious Emily's True Love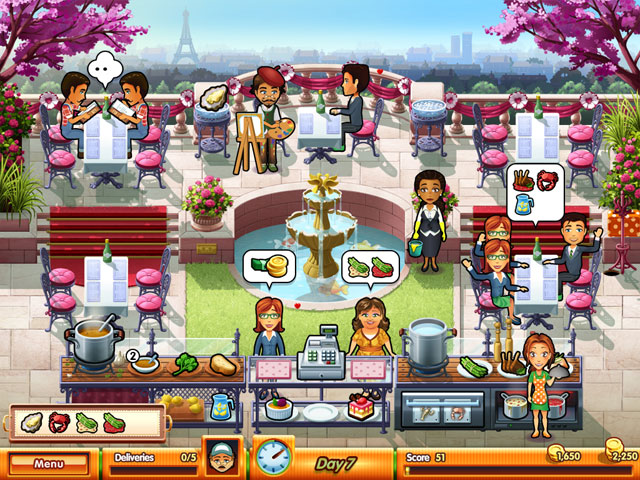 Delicious Emily's True Love
: Find out as you follow Emily on this all-new romantic journey.
Work your way through Emily's Place and all the way to Paris helping customers and learning more about the one that got away.
Complete all-new wonderful games, slink your way through awkward situations, and meet fantastic new friends around the world.
With exhilarating tasks, endearing surprises, rewarding trophies, and fabulous upgrades, Delicious - Emily's True Love is destined to become your favorite.
Delicious Emily's True Love Walkthrough
.
Delicious Emily's True Love System requirements:
* OS: Windows 7 / Vista / XP,
* CPU: Pentium 3 1.0 GHz or Higher,
* Memory: 256 MB

(FREE trial version)